plastic paradise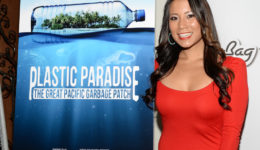 Plastic Paradise was featured in the May/June issue of Sierra Club magazine!
Check out the article on their website: sierraclub.org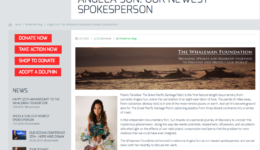 News - See more at: http://whaleman.org/angela-sun-the-whaleman-foundations-newest-spokesperson/#sthash.sveqlDs9.dpuf, adventure, angela sun, eco, green, plastic, plastic paradise, sharks, simply straws, spokesperson, travel, whaleman, whales
For more on the Whaleman Foundation's Newest Spokesperson read the announcement here:
http://whaleman.org/angela-sun-the-whaleman-foundations-newest-spokesperson/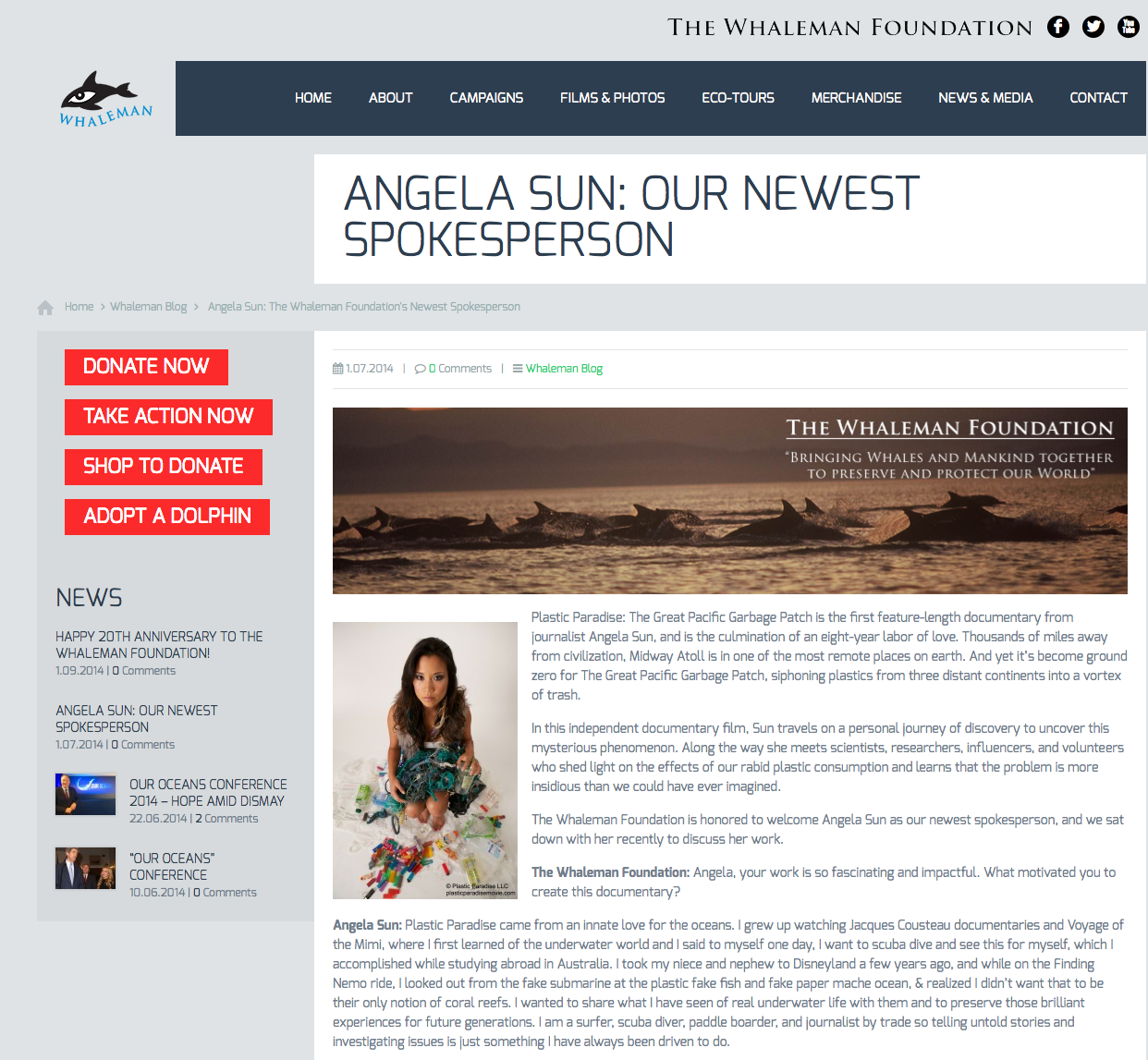 From Instagram: Simply Straws Announces Angela as Newest Ambassador!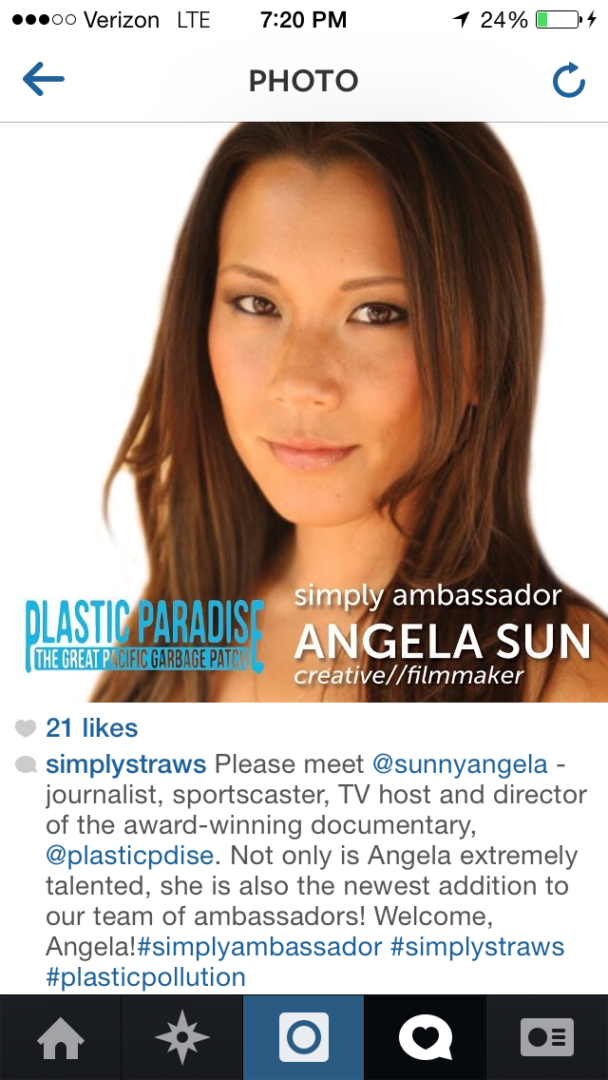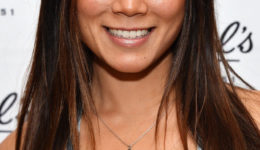 News, Press angela sun, green, plastic paradise, single-use plastics, tips
My 5 super easy ways to reduce using single-use plastic for E! online!
read the full article here: http://www.eonline.com/news/535845/angela-sun-shares-5-super-easy-ways-to-stop-using-so-much-plastic
In honor of green week, we asked Angela Sun, Director of Plastic Paradise and host of Yahoo! Sports Minute, to share her top five tips on how we could recycle better, use less plastic, and cut down our overall carbon footprint. Here's what she suggested:
1. Ditch the Drink Accessories: "Sad fact: More than 500 million disposable plastic straws are used in the United States every day and would fill more than 127 school buses daily, or more than 46,400 school bus loads per year," says Sun. "With most ending up on beaches, stop yourself from reaching for a straw next time you're eating out at a restaurant or even when drinking a healthy green smoothie."
2. Mug Investment: "How many times have you been in a coffee shop and taken a look around and almost EVERYONE has their drink in a disposable cup? They even sell reusable ones that look like disposable ones because we are conditioned to the convenience of having that shape in our hands. If you can't bring your own mug, when you order, ask for it without the lid. If they say its a safety concern ask for a regular size in a larger cup so it won't spill. Whatever you do, don't take the lid! Plus, economically you get a discount usually when you bring your own."
3. B.Y.O.C: "Be bold and bring your own cup to a party. You know you will enjoy libations, so why not do it in style. I guarantee it will be a conversation starter at a party when you ditch the red cup and bring your own reusable one! #partywithyourpint"
4. Be a Bag Lady: "Its not just at the grocery store, what about every time you go to the pharmacy or mall? Just say no or bring your own reuseable tote bag. Over 70 communities in the U.S. have already banned/taxed single use plastic bags. Just look at the smoking bans in restaurants, its just a little shift in thinking.
And finally?
5. Challenge Yourself: "Take our two week pledge to say no to single use plastic. The sports host reveals two weeks is a great start to shift towards impactful and feasible change, and encourages everyone to visit Plastic Paradise Movie for more details on how to join the plastic paradise pledge to decrease the use of single plastic."
Sun adds: "Bottom line is we survived 50 years ago before the age of convenient disposable plastics, and after finding plastic in the remote ends of the earth where it shouldn't be, in the bellies of the wildest animals, when will we listen to the canary in the coal mine?"